GAMECHANGING FAITH SERIES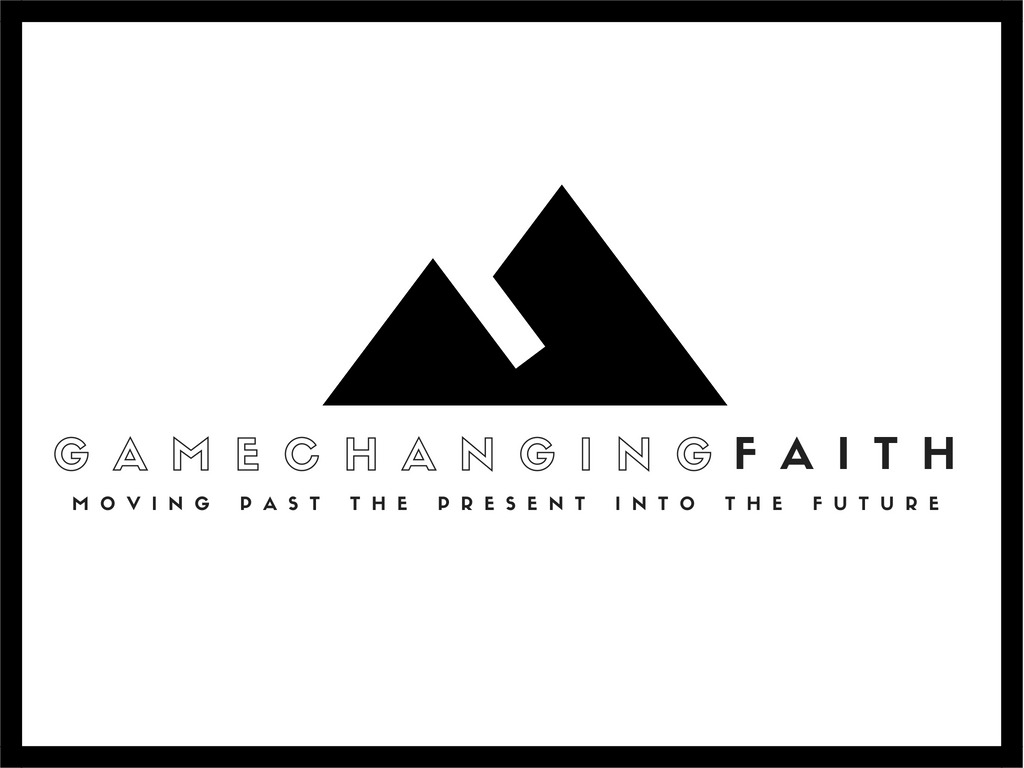 "...since God had planned something better for us so that only together with us would they be made perfect." - Hebrews 11:40
God has something so much better for us than a life lived in temporary comfort. There's a divine story of redemption playing out right in front of our eyes. God, through the totally finished and totally sufficient work of His Son, Jesus Christ, is extravagantly loving His people, His prize possession, back to Himself. His Spirit, hard at work, is bringing God's Kingdom come here, now, and forward into eternity… AND WE GET TO PLAY AN ACTIVE ROLE IN THE WHOLE THING!
"By faith Rahab the prostitute did not perish with those who were disobedient, because she had given a friendly welcome to the spies." Hebrews 11:31
A life of faith gears us up for adventure and we were made for adventure! We often want adventure without the risk, but what is an adventure without risk?
A life of faith as a follower of Christ is full of Risk, takes a Response, grows in Reliance, and brings us Rest.
"(Moses) regarded disgrace for the sake of Christ as of greater value than the treasures of Egypt, because he was looking ahead to his reward." (Heb 11:26)
Faith is a gamechanger- it sustains us through hardship and it readies us from attack. But faith does even more. It gears us up for adventure… and WE WERE MADE FOR ADVENTURE.
Incredibly, Christ equips us with exactly what is needed to thrive in every adventure: a call to purpose, the courage to suffer, the confidence to wait, the conviction to follow through, and the character to lead.
"By faith Joseph, when he was dying, made mention of the exodus of the sons of Israel, and gave orders concerning his bones." (Hebrews 11:22)
" . . . for I fear God."—Joseph (Genesis 42:18)
When we began our GameChanging Fatih series at RbC, we asked the question, "What would you do if you were not afraid?"

This Sunday we need to add this question: "What would you do differently if you did fear God?"
GameChanging faith has a BFF, a trusted traveling companion — fearing God. That's what we see in Joseph. That's what will change and ignite our lives. Faith (the strong kind) and fear (the best kind) together guide us through all the dysfunction and drama of life.
The GameChanging faith (and fear) of Joseph— that's what this Sunday is about at RbC.
"Then Jacob said to Laban, 'Give me my wife, for my time is completed...'" Genesis 29:21
Have you ever been tricked? Fooled? Bamboozled? I sure have... and as we find out in Genesis, so was Jacob! Jacob worked for his Uncle Laban for 7 years in order to marry Laban's beautiful daughter Rachel. Little did Jacob know that Laban had treachery on his mind! When Jacob woke up the morning after the wedding, he discovered he had married Leah, Rachel's older sister instead!

Sometimes in life things don't work out the way we think they should, even when we've tried to do everything right. Thankfully, God's plan is bigger than our understanding and He promises to work all things out for the good of those who love Him!
"By faith Isaac blessed Jacob and Esau in regard to their future." Hebrews 11:20
The story of Isaac is a picture of God's call on Isaac's life, and Isaac's faith. God blessed Isaac, and Isaac became part of the great redemptive promise and plan of God.
That promise includes us, for Galatians 4:28 says, "Now you, brothers, like Isaac, are children of promise."
That means you and I are called by God as part of a great God-designed and God-glorifying plan, purpose, and promise.
Isaacs' story is found mostly in Genesis 21-35. This Sunday at RbC you will hear more about Isaac's story, and Jesus' story (which includes you).
"And the Lord said to Abraham, 'Why did Sarah laugh, saying, "Shall I indeed bear a child, when I am so old?"'" Genesis 18:13
How do we walk in TRUE FAITH while in the presence of REAL DOUBT?

This week we look at the life of Abrahams wife Sarah, a hero of faith listed in Hebrews 11. Its a story full of twists and turns , ups and downs, faith and failure, and yes... even doubt.
"Then Abraham reached out his hand and took the knife to slaughter his son" Gen 22:10
What do we do when we don't know what to do?
How do we walk forward when the circumstances of today seem overwhelming and faith seems absurd?
The fear of the unknown is paralyzing- uncertainty can often chain us to the present.
But God frees us in hope, points the way forward, and promises to go with us.
"But Noah found favor in the eyes of the Lord" Genesis 6:8
Many people have heard of Noah because he built an ark, but what do we really know about Noah? Who was he? What made him tick?
Noah believed God created the world.
Noah found favor with God (before he ever did anything notable!)
Noah made choices because he feared God.
Noah was not perfect.
Noah needed a Savior.
"Enoch walked with God, and he was not, for God took him" Gen 5:24
What keeps us from taking the next step, or maybe even any step on our journey?
What does a "walk of faith" really look like? How do we learn it? When does it play out in real life?
Join us as we unpack FAITH: where it starts, what it takes, where it leads, and what story it tells.
"Now faith is the assurance of things hoped for, the conviction of things not seen"
Hebrews 11:1
What would you do if fear wasn't stopping you?
Fear is a powerful thing. It can paralyze us. At times it can be overpowering. So how do we learn to walk by faith rather than live in fear?
Through the testimonies of the past, Christ points us towards His truth in the present, bringing us trust for the future.